It has always been the job of the announcer to say all the important information – station name, song title and artist name.
But, this is now the Internet generation. Listeners to Internet radio stations are not willing to wait until the end of the song to find out what it is.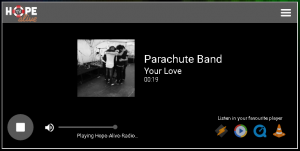 You may be playing the best music in the world, but unless you grab that new listener within the first 30 seconds, well…they have over 100,000 other Internet stations to choose from.
It is absolutely essential that your listener can see the important stuff, displayed on the player on their internet device – that is, your station name, artist name, song title…and better still, a picture of the artist or the CD cover. Don't ask me why, but people feel happier to stay listening when they know who and what they are listening to.
So…steps to make this happen:
1: Make sure your music has all the metadata filled in – that is information in the fields of the song tags. To me, the most important information is – song title, artist name, CD title, genre and year.
2: When you set up your radio station website/app, you will need to choose an internet audio player. Choose one that will display song information and artwork.
3: Set up your station so that when you play a station ID, your station name is displayed and your station logo appears as the artwork. It's important to fill in the metadata correctly for your Station IDs, commercials, programmes and promos as well.
For more information, check out our video series on Internet radio.
Happy broadcasting,