[nx_row][nx_column size="1/3″]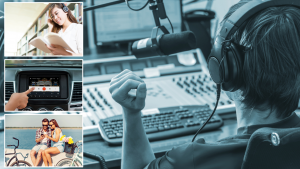 [/nx_column] [nx_column size="2/3″]
Did you Know 96% of the world have access to a mobile phone?
The Online Radio Training school has observed a clear trend  away from computer based online listening toward mobile based listening.
At present, well over 75% of  listeners access our online radio stations through a mobile device.
Streaming Radio Stations without mobile apps are likely to be more likely ignored by listeners
[/nx_column] [/nx_row] [nx_row][nx_column size="1/2″]
NOW YOUR RADIO STATION CAN HAVE ITS OWN CUSTOMIZED MOBILE APP!
[/nx_column] [nx_column size="1/2″]Your Membership in the Online Radio Training school qualifies you to a substantially discounted price for the development of your own Android and iOS Radio Station Apps.[/nx_column] [/nx_row] [nx_row][nx_column size="1/2″]
Each Radio Mobile App offers:
A state-of-the-art player
Song and Album Art Display
A clean and colorful interface
A "Previously Played" Timeline
Podcast download and offline listening
A News section
Links to your website and contact information
Social media links and interaction
Broadcast of music and song metadata through Bluetooth to Car Player heads
An Artwork and Interactivity Management System
COST: $250 USD ($350NZD) each for both iOS and Android apps with the management system)
[nx_button url=" https://payment.swipehq.com/?product_id=15DA27773D67DC" target="blank" background="#be4a32″]Purchase Radio Station Apps Package now[/nx_button][nx_spacer]
*Once you have paid by Secure Credit Card Processing you will be directed to a page with the Station App Users Guide, Application Form, Language Translation form (for non-English stations), and customization request submissions form.  Fill these out and submit them and we will will contact you with a completion date (usually one week after receiving all necessary information and graphics).
[/nx_column] [nx_column size="1/2″][photo_gallery_wp id="3″][/nx_column] [/nx_row]