What is an Automated Station?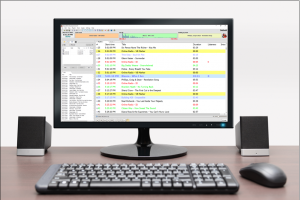 An automated radio station is a station that operates automatically, using radio software. It is programmed to play certain audio at certain times, and it can keep playing indefinitely, 24/7, without any intervention from the station operator.
Automated stations are often hobby or 'labour of love' stations, focusing on a particular format or music style.  They are best suited to Internet broadcasting, where there is potentially a large audience for narrower music formats (eg: Rat Pack Radio, Beatles-a-Rama, 24/7 Polka Heaven). However, there are also many terrestrial stations that are fully automated, and run with a minimum staff.
But, why should people listen to your automated station, when they can make exactly the same playlist in Spotify, and have their own automated radio station? The key difference is…what you put into it.
Over the next few days, we will look at a few ways to make your automated station more attractive to listeners, and discover ideas to make them want to stay listening.
Next, we will discuss the importance of Station IDs. Until then, happy broadcasting…and (hint hint) the Comment button is there for a reason!
---
:
Thursday, September 14th, 2017
:
admin
: