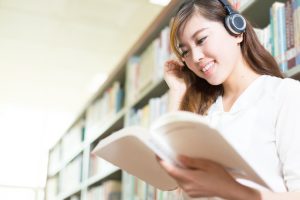 Welcome back to part four of our short series on tips of Internet radio broadcasting. We hope you are finding this interesting and useful. Don't forget – you can check out the entire Internet Radio video series online at https://onlineradiotraining.com/cate…/videos/internet-radio/
4a: A Worldwide Audience. 
Last time we talked about statistics. You may find that you are having more success in some parts of the world than others. Identify when they are listening (their time), and invest more into the programme for that time of day (eg: live announcer, feature programmes, more short content, content in their language). Are they listening in their morning time…work time…or evening time? Adjust your content to suit the needs for that time of day. For example, one station found they had a spike in listeners in Japan in the early morning (Japanese time). A wise programming idea, would be to produce a daily breakfast programme with lots of content in the Japanese language. You could do the same for audiences in other parts of the world
To learn more, check out this video: https://onlineradiotraining.com/25-using-listener-statisti…/
4b: Choose your plan.
In order to take your audio stream and send it to many listeners at once, you will need to contract a broadcast streaming provider. There are many providers out there in Internet land, and they don't have to be in your country. Compare plans and prices and choose the best one for you.
Don't be afraid to start small. A plan that offers up to 30 listeners at once may sound humble, but it may take a while to build your audience bigger than that. Don't pay for what you are not using yet. When you are ready, you can upgrade to a bigger plan.
We recommend that you choose a provider that offers you a stream controller like Centova Cast as part of your monthly plan. This will give you very detailed listener statistics, and will also allow you to set up a backup playlist, in case your station computer goes off line.
To learn more, check out this video: https://onlineradiotraining.com/13-choosing-a-broadcast-st…/
Happy broadcasting.
---
:
Wednesday, August 2nd, 2017
:
admin
: