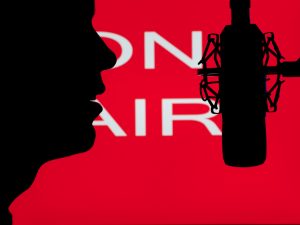 These days, people are accessing their media more and more through the Internet. Yes, terrestrial radio still has its place, but you will notice that most radio stations simulcast their programme via both radio waves and Internet stream. In fact, many interest groups and enthusiasts are now using Internet streaming to fulfill their dreams of having their own radio station.
Is this something you have been wanting to do?
Over the next few days, let's learn a little bit about Internet radio. Here are a few tips from our video series, entitled Internet Radio. (Watch it here at: https://onlineradiotraining.com/cate…/videos/internet-radio/)
1a: Internet radio is different.
It's quite different from terrestrial radio – the way Internet radio is broadcast, the way people listen, how long they listen. It's time for a change of mindset!
To learn more, check out this video: https://onlineradiotraining.com/2-how-is-internet-radio-di…/
1b: Find your niche
There are hundreds of thousands of Internet radio stations – all vying for listeners' ears. You cannot afford to be an 'everything' station. You need to stand out. Go ahead and narrow-cast. Be a niche station. Do what no-one else is doing. There may not be enough Frank Sinatra fans in your town to warrant a local Sinatra station, but across the world there are millions! If you market yourself right, you could have a big audience for your 'Sinatra and Friends' station. Other examples: language / culture group, fans of 1940s music, Korean hip hop… Find your niche, and then do it consistently, 24/7.
To learn more, check out this video: https://onlineradiotraining.com/5-reaching-your-station-au…/
More tips tomorrow.
Happy broadcasting.
---
:
Wednesday, August 2nd, 2017
:
admin
: